Strategy, UX/UI, Branding, Interactive Direction

Strategic Content Marketing

Produce a deep catalog of strategic content for global marketing and sales teams. Extend the life of published long-form content (whitepapers and reports) while reducing the time to write, design and distribute.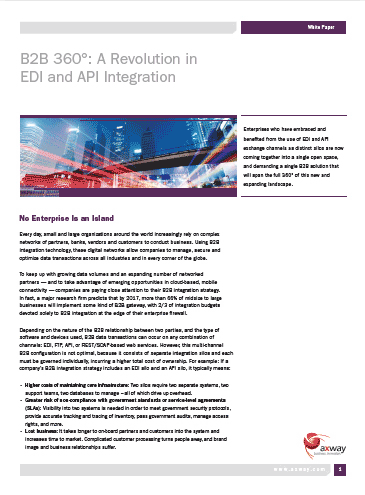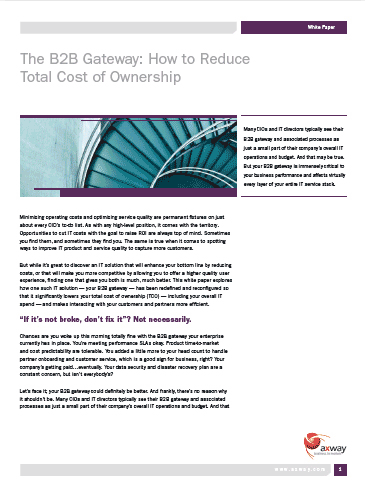 Axway's global marketing communications group was in a not uncommon position of having a deep catalog of resource materials, regularly updated in both print and digital formats, and a sales force seemingly unaware of the assets available to them, their prospects and customer users. Working in tandem with the content director and through a systematic process of audit and evaluation we were able to identify and assess the potential for hundreds of pieces. Lengthy copy-intensive whitepapers became simple graphic-driven one-pagers, while others found new life as eBooks and flyers.
Some print collateral and sales enablement pieces were perfect candidates for data visualization and motion graphics. Guiding writers to evolve copy into scripts, helping them to hear and see how their words would come to life, casting the right voice and choosing the perfect music track are all required when creating content with impact and relevancy. Lastly, collaborating with an award-winning production company to bring it all together brought the final piece to an impressive finish.
As Axway's Global Creative Director it was my responsibility to manage both in-house and outsourced resources. Keeping detailed notes about those teams, their tasks and timelines, plus the projects that were in-progress were absolutely mandatory. Being able to find information at a glance and at any moment was invaluable as we embarked on the complete transformation of a deep and broad catalog of content and assets.
With a clear understanding of which materials would be adapted and how, it was necessary to communicate clearly with all parties on our process and rationale. Storyboards were an easy way to translate concepts and copy and to share with internal stakeholders the plan, process and progress made as we moved forward. Product and sales managers took particular interest in this part of the process; these tools enabled us to set and manage expectations as well as build excitement for the new assets to come.



Working with in-house and outsourced creative, distributed across the country and globe, we were able to produce a number of video assets that were embedded in Axway's corporate website, linked to from email and social media campaigns and other media channels. The three motion pieces shown below are part of a larger set of strategic assets built to satisfy demanding colleagues and customers alike.
Content Marketing is not new, but it was a new direction for middleware provider, Axway. With the global marcom team leading the way, a traditional process delivering less-than-satisfactory results gave way to a more modern and nimble approach to marketing communications, content creation and distribution. In less than three months time, the team delivered more than 30 net-new assets and presented marketing and sales teams with a comprehensive listing of new resources and source materials.