Interaction Design, UX/UI, Project Management

Design, develop and launch a series of new product tours for international sales force enabled with iPads, ensuring an always-on experience and integration with traditional sales and new business tools.
Bio-Rad had a deep catalog of print collateral, produced by an in-house team of science editors, writers and designers, and a limited number of video assets produced by that same group. When the North American Sales group purchased and distributed iPads to modernize the team's selling tool kit they quickly realized they would need content optimized for the new devices. As User Experience Design Director I quickly realized net-new assets would need to be designed and developed and that an upcoming new product launch would be the perfect opportunity to introduce these new assets.
MULTI-CHANNEL INTRODUCTION
After researching, planning and presenting Sales, IT, Marketing and Production teams with viable options for creating and distributing native apps as well as other digital assets, I moved to hire outside resources for the design, development, on-boarding and training of the iOS assets we needed. At the time I was also working closely with the Advertising, Design, Marketing and Brand teams at Bio-Rad and tapped their agency resources for the production of video, motion graphics needed to support the new product launch and fuel the content pipeline supporting the mobile sales teams.
I came into Bio-Rad as a Digital Advertising/Marketing Art Director, but swiftly came to be the go-to resource for the strategic design and development of functional web and native applications. Creating digital assets, particularly native apps and interactive tools, was a new requirement for the team. With the support of management and access to all departments I was able to interview stakeholders and users, define strategies for development and implementation, as well as design some of the most critical components of the apps we would be producing and maintaining.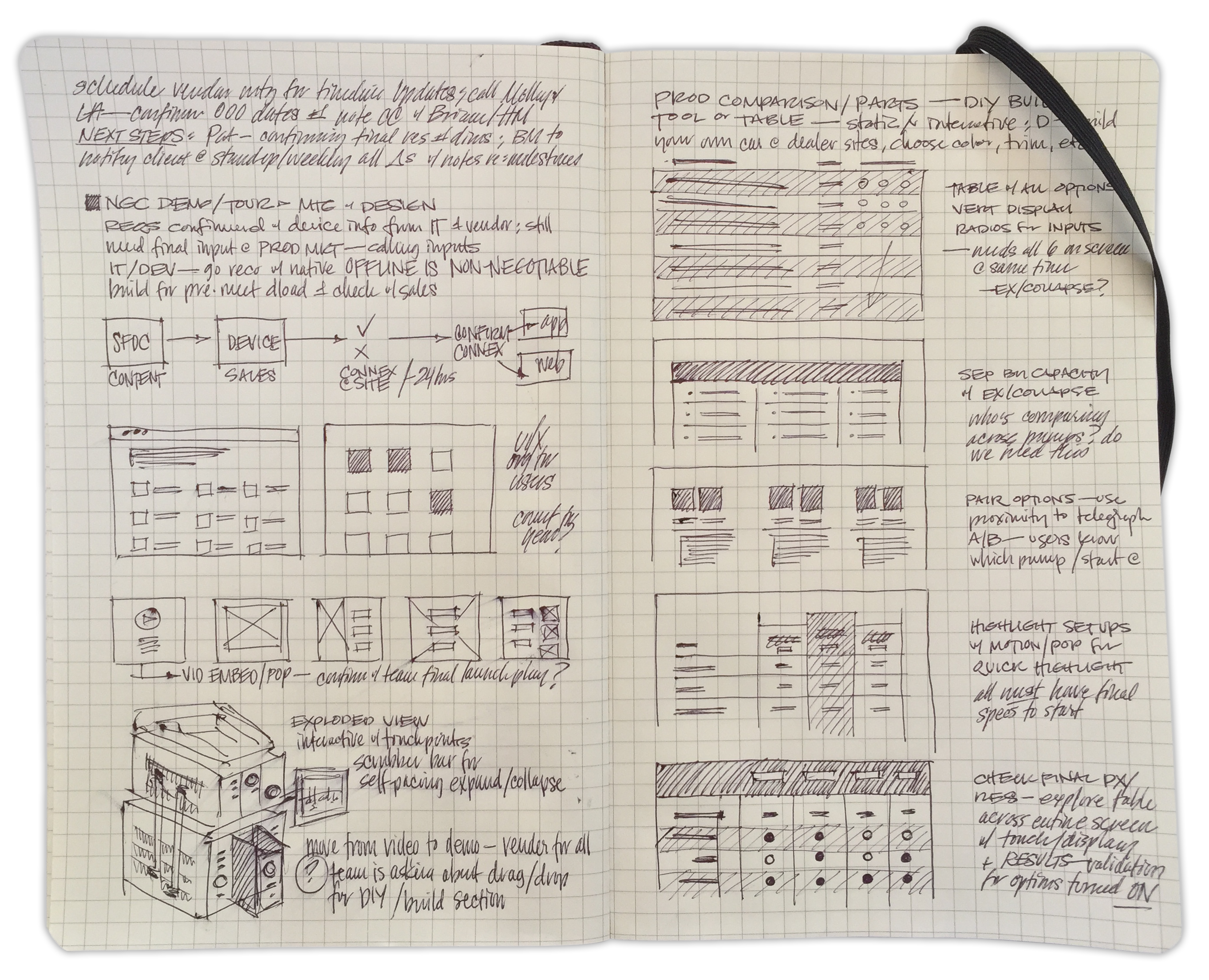 With requirements clearly defined and user experience flows sketched (and re-sketched) and shared, I worked with the Design Director and Product Managers to tackle what would become the core of the new product demo application, the design-your-own tools for users configuring custom products. Making sure that users understood they were able to customize product and how they were able to do this "right inside" the app was paramount. Taking the complexity out of product comparisons and multiple configurations to ensure intuitive and consistent experience with the tools ensured this result.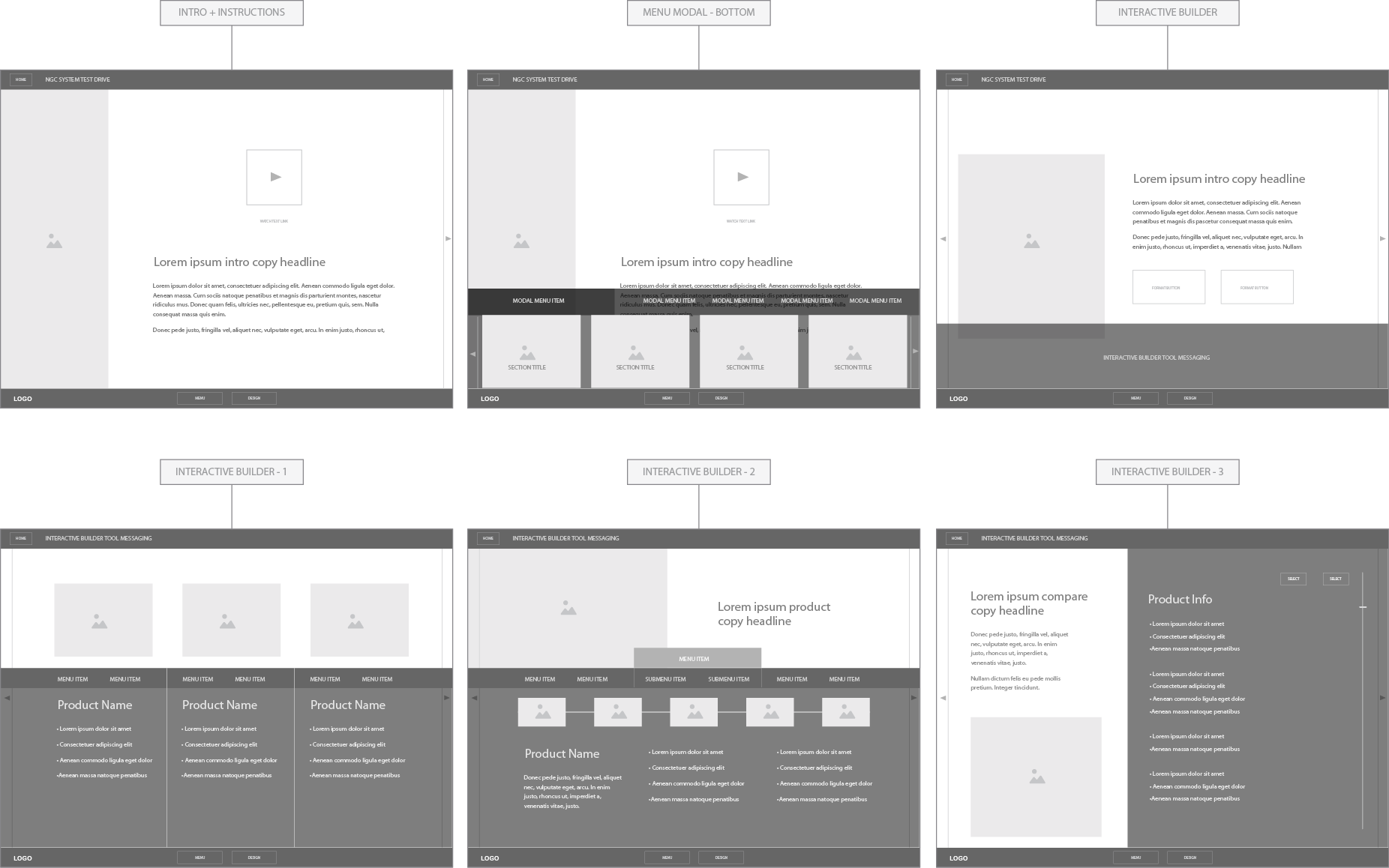 The combination of introduction video, product demo and DIY configuration tool came together to make this app, and the overall user experience, an excellent first of many mobile-optimized applications. It also set a high bar for the apps we would continue to design, develop and distribute to enthusiastic marketing and sales teams.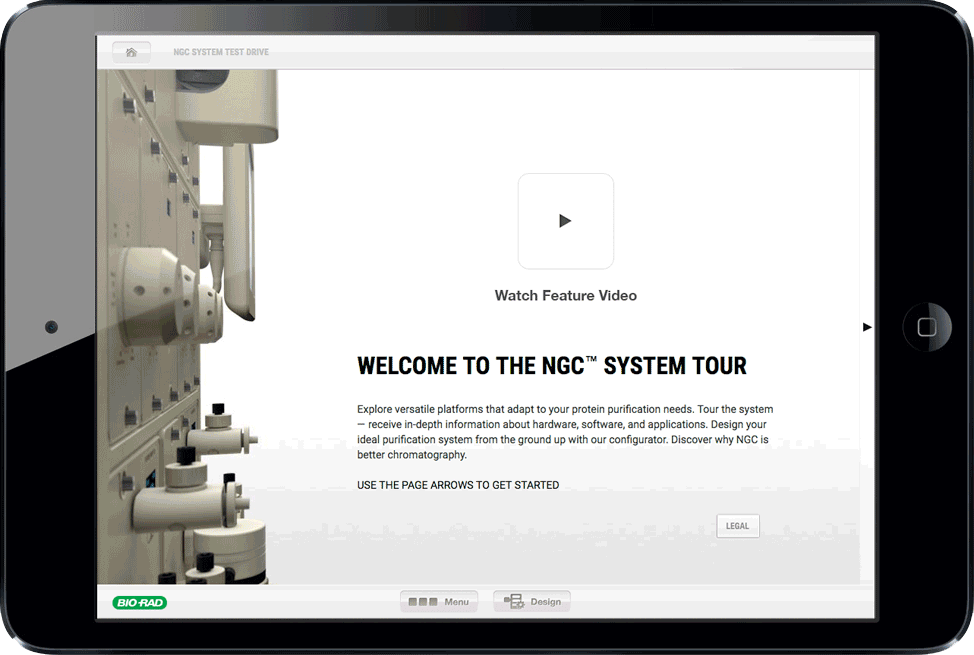 Driven by a sales team eager to leverage new technology and a marketing team excited to introduce new products in a unique way, I jumped on the opportunity to lead an in-house team of designers, writers and project managers tapped to design and develop native apps for iPads. Defining a distribution process and plan with corporate IT departments, creating a system of prototyping and user testing protocols with User Experience and QA groups, and establishing a platform on which to build future apps and assets was all accomplished on-time and within budget.